One of the most common mistakes I see when individuals decide to start exercising to "get in shape" is beginning the process by jogging.  Jogging isn't necessarily bad, in fact jogging CAN be an efficient way to improve cardiovascular endurance, increase VO2 max, optimize immune health and cogitative function.    Cardiovascular endurance benefits reduce the chances of chronic diseases such as coronary heart disease, fatty liver diseases and even some forms of cancer.  Endurance training is a highly effective training stimulus that should be incorporated into a well-rounded fitness program, whatever that individuals' goals are. The literature supports this statement along with years of anecdotal evidence.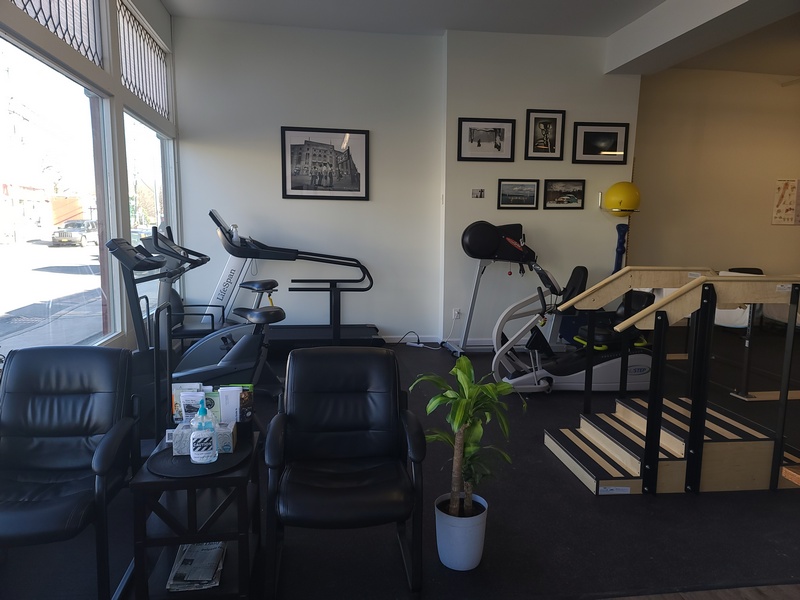 I don't like the saying "something is better than nothing", as this is not always the case.  In most circumstances regarding exercises or training methods, the answer is, it depends.
Is jogging better than doing nothing at all? 
In my experience, that answer is no for the majority of the general fitness population.  Most individuals who start exercising solely focus on expending energy (calories) which often comes at the expense of their orthopedic health.  Their goal is typically reducing scale weight, sweating and getting tired.
Let us shift that mindset to "training" and optimizing your joint health and longevity.  I can promise you; the outcomes will be far greater when compared to the focus solely on the number displayed on the scale.  But that is a whole other article in itself.
Now that I have shown you that I'm not an anti-cardio Nazi, let's discuss why running isn't a good option for MOST of the novice general fitness population.  The simple answer is you probably don't have the prerequisites to jog safely and without injury.
 What are the prerequisites to jogging? 
Simplifying locomotion; you need a functioning hip, knee, and ankle/foot.  You also need adequate core strength and stability, strong postural musculature and above average single leg strength and stability.
Here is how I re-assess and test clients before I give anybody the green light to start jogging/running.
Think of this as your vehicle inspection, if you don't pass you can't legally drive your unsafe vehicle (at least is true in NY). The same concept applies to your body, don't drive it if something is wrong. Fix it before you break it.   Obviously, there are other factors that can come into play and we aren't going to limit all movement.  You get my point.
These are, in my opinion, the most important prerequisites to check off prior to jogging.  Don't jog to get into shape, be smart and run through this checklist.  If there are any red flags such as pain and/or restrictions in movement, don't start jogging just yet.  Seek out a professional who can assess and program exercises to improve function before you get hurt.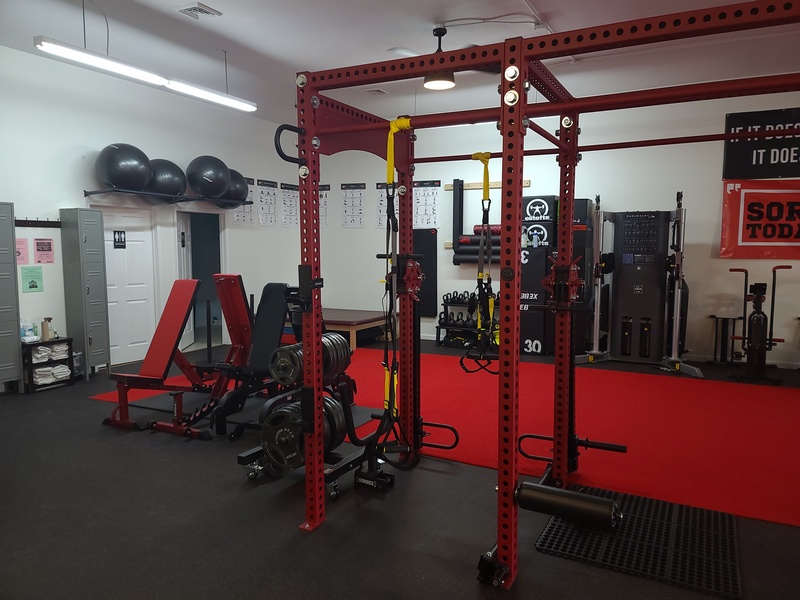 Controlled Articular Rotations (CARS) can be used to assess your joints "workspace" and provide feedback to optimize your joint health.  This article does not go into detail on how much range of motion is required (individual differences) nor the process on how we would dive a little deeper into how the joint is assessed with table tests.  As a general rule of thumb, you only need as much range of motion as you use, with a little extra buffer.  So, if you are going through your CARs and feel any type of tightness, restriction, blocking, pinching, and/or pain; this is a good sign that you are lacking range of motion that is needed to function like a human let alone a buffer to help prevent injury. We are simply looking for the ability of an individual to move a specific joint independently, displaying the joints ability to ACTIVELY move within its pain-free range of motion.
A functional hip should display adequate flexion, extension, internal/external rotation, abduction/adduction. Any restriction could disrupt gait. If you can't move freely in all directions, you need to work on improving the function of your hip before you start jogging.
Assess active range of motion with hip CARS. 
A functional knee doesn't just extend and flex, it also needs to rotate internally and externally.    Can you move your tibia?  If not, work on improving the function of your knee before you start jogging.
Can you rotate your knee?
(feel for movement)
A functional ankle requires adequate dorsiflexion (pointing up), plantar-flexion (pointing down), inversion (inward dive), and eversion (outward dive).   If you don't have the capacity to move this joint actively, the chances are pain and dysfunction will occur relatively soon as this joint will affect all the other joints up the chain due to our bodies being master compensators.  Work on improving ankle function.
Assess your ankle with ankle CARS.
A functional foot requires adequate big toe (hallux) dorsiflexion.  This is probably one of the most overlooked joints that plays such a vital role during locomotion.  Think of what can happen when this joint is limited and can't bend, and you force it repeatedly under load while jogging or walking.  Bad things start to happen.
Can you move JUST your big toe?
Now lets address strength and stability.  Just like with the range of motion in our joints, we need a little extra buffer, but now with your strength and stability.  This is applicable for injury prevention and performance.  We aren't trying to put on slabs of meat, to our "meat wagon", we simply need to be strong and stable enough to jog.    A strong and stable core, upper-back and single leg strength go a long way in injury prevention and performance.
A functional core or commonly referred to as our "abs" is the musculature surrounding the trunk that assists in stabilizing, resisting, absorbing, and transferring force from our lower body to our upper body as we move which helps also make us more energy efficient. Essentially, everything that isn't your limbs can be considered part of your core.  Thus, having adequate strength and stability through the core is vital when jogging.  Sit ups, ugly planks and sloppy "ab" exercises fail to address some muscular strength, endurance and stability required during jogging.
Test your cores strength, stability, and endurance with the one minute "stir the pot" challenge. Maintain total body tension and CONTROL while "stirring the pot" 30 seconds in one direction followed immediately by 30 seconds in the opposite direction.
Postural musculature is essential during locomotion. Display the ability to demonstrate stability and strength not only through the postural muscles of upper-back but throughout the hips, core, ankles and grip.  This is a global test of functional strength and stability which can also identify weak links within the kinetic chain.
Test your global strength and stability with a loaded carry. Carry 50% of your bodyweight for 60 seconds while maintain control of the entire body.  Load up with a set of dumbbells or kettlebells, set a timer and go. This is a good indicator that you have ample amounts of strength and stability for jogging.
Single leg strength (lunge pattern) is one of the most misunderstood, undervalued, and undertrained movement patterns within an individual's training program. Why do you need single leg strength during jogging? Well, when you are transferring your weight onto the other leg, there is a period during general locomotion that you are single leg standing, this is amplified when jogging. Everyone seems to want to get under a barbell and train the same way year in and year out with the same results; cranky knees, hips, ankles and lower backs. And no, standing on one leg while brushing your teeth everyday isn't going to help you improve strength on one leg.  Safely add unilateral strength through progressive overload with a variety of single leg exercises.
Test your unilateral strength with the rear-foot elevated split squat. Complete 15 controlled repetitions per side.
This concept of having prerequisites doesn't change when it comes to lifting weights either.  We often forget exercise was created due to negative adaptations to our physiology and biology from the way we currently live our lives.  Our bodies weren't designed to sit in chairs hunched over all day, staring at cell phones, computer screens, and eating processed food with minimal exposure to movement.  The law of specificity states that our bodies adapt to the demands placed upon it.  Think about that the next time you go for a run or "exercise".  Your body has likely made some unwelcomed adaptations because of the way you operate on a daily basis.
Your joints and nervous system (brain) are not what they use to be unless you have been consciously and consistently counteracting the unwelcomed adaptations of your sedentary lifestyle with proper exercise interventions.  Treating your body like its functioning at full capacity when it's not is a disservice to yourself and a recipe for disaster. Take responsibility and work with a qualified professional that can help you.  Training shouldn't cause pain, dysfunction and injury if you take care of your joints and educate yourself on how to move well before you move often.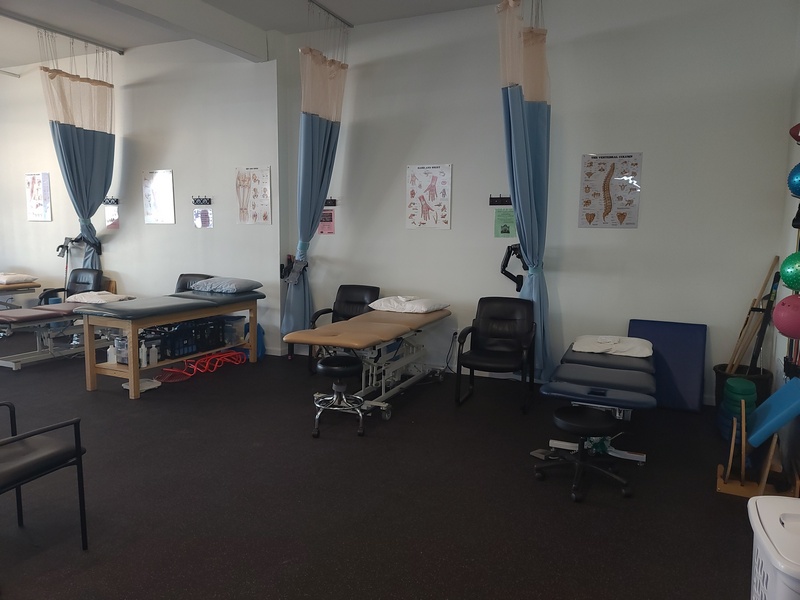 Final thought.  Yes, you can still run without prerequisites. Yes, you will burn calories and more than likely lose weight, and you will see benefits of cardiovascular health.   But, you can't move where you can't move.  It's that simple.  Your body is awesome at compensating and will make almost anything happen. Move well, get strong, then run…only if you want to.